The effects of Edmodo mobile app on students' English vocabulary learning high school students
Từ khóa:
Mobile learning, Edmodo, Teaching vocabulary, Constructivism, Educational technology.
Tóm tắt
Every learner needs to develop their vocabulary in order to communicate in English. However, mastering English vocabulary is a difficult process. The programs that teachers use to aid students in this vocabulary acquisition process might be varied. The social networking site Edmodo is one of those programs. The purpose of this study is to determine how Edmodo might be utilized to teach vocabulary and how Nguyen Huu Canh High School students feel about using the Edmodo mobile app for vocabulary learning. Eighty students from the research site in the province of An Giang took part in this study. A questionnaire, an interview, a pretest, and a posttest were used to determine the effect of Edmodo activities on students' vocabulary learning and perceptions. The results of the research indicate that Edmodo supports students' vocabulary development and that students have favorable opinions about using Edmodo.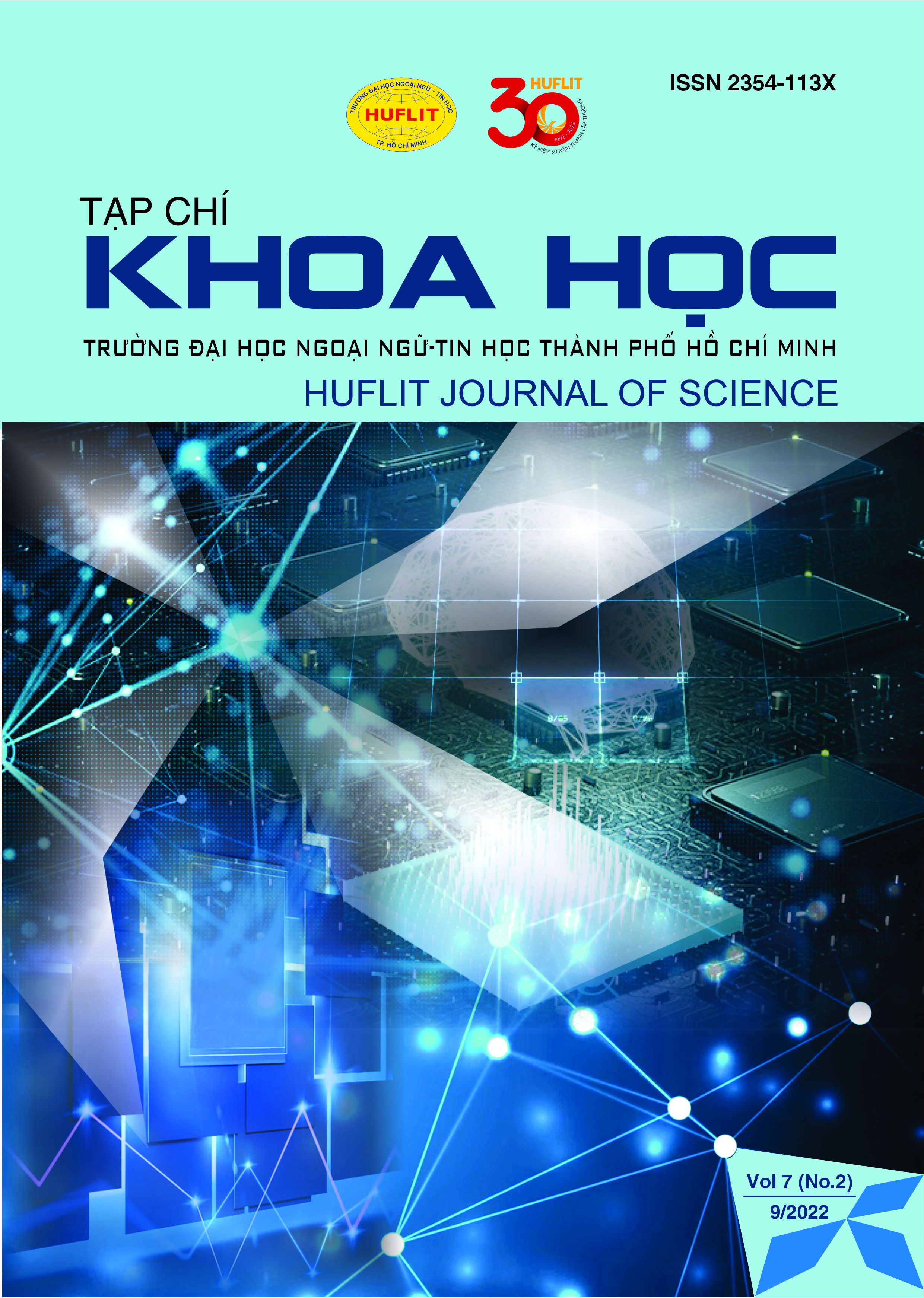 Tải xuống
Cách trích dẫn
Nguyễn, V. N., & Lê Thị Tuyết, L. (2022). The effects of Edmodo mobile app on students' English vocabulary learning high school students. Tạp Chí Khoa học HUFLIT, 7(2), 57. Truy vấn từ https://hjs.huflit.edu.vn/index.php/hjs/article/view/117